ST COLUMBA ACTIVITY RESOURCE PACK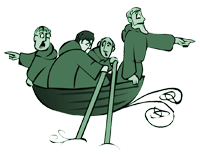 This resource pack contains four suites of activities relating to the life and legacy of St Columba / Colmcille / Columbkille.
The activities are offered as a free resource to teachers and parents who may be interested in exploring some contemporary interpretations associated with the story of St Columba.
The activities were designed to be inclusive and offer a universal appeal, recognising that not every location will have specific associations with St Columba. Each of the activities sit comfortably within the remits of the NI / ROI & Scottish curricula.
© CCEA 2021: Reproduced with permission of the Northern Ireland Council for the Curriculum, Examinations and Assessment and the Nerve Centre
---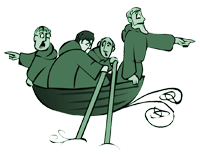 SEND US YOUR WORK
If you would like to share some of your work with us, just pass us on a link to your gallery where we admire what you have done and can even add it to our gallery below.
---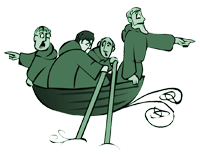 SCHOOL COLLABORATIONS
The activities can also be used to develop collaborations between schools. If any school is interested in developing a collaboration, please complete the information section. Your school will then be contacted directly by telephone to verify your interest and you will be provided with the contact details of other verified schools. If you decide that there is a suitable partner available then you may contact them with a view to opening a collaboration partnership.
---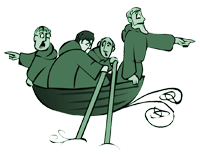 SOME OF OUR TALENTED SUBMISSIONS
Below includes some examples of completed activities done by students.